The Bazaar
2012.5.31   Elysse Hurtado

From early Saturday morning until late on Sunday afternoon the smells of fresh curry wafted lazily through the hot sunny skies and mixed with the sounds of South Asian pop music amidst the lush green landscape of Kairakuen park. The sun sparkled on brilliantly bejeweled bangles and the wind toyed with vividly colored dresses and scarves as the lines of people waiting to get their own taste of authentically made curry moved slowly forward, somehow without ever getting any shorter in length. Nearby, a Bangladesh vendor called out loudly to the crowd to advertise his freshly baked naan bread, turning its name into a groan-worthy Japanese pun that quickly drew a few fans. Families settled onto plastic sheeting and ate their spicy fare with relish, listening to the performances of various voices, dances, and instruments that echoed from the flag-bedecked stage, before moving off to browse the cultural wares and other booths of the 1st Annual Pakistan Bazaar.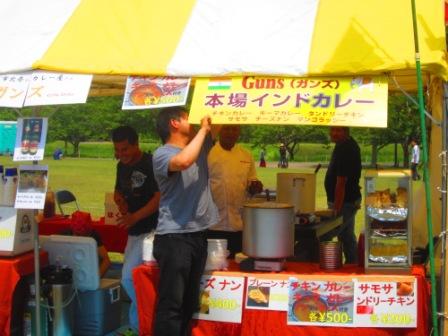 Beyond simply being an excuse to enjoy some delicious Pakistani curry on a beautiful Saturday morning, the bazaar also became a gathering place for foreigners of all kinds. The vendor booths were filled with different nationalities, most of whom spoke quite fluent Japanese, and the sheer variety of participants was refreshing. Though the original purposes of the bazaar were to promote Pakistani culture and help with Ibaraki's recovery from last year's disasters, it seemed to me to be fulfilling yet one more important role: here was a chance for the Japanese to experience multiculturalism within their own backyard. Rather than simply introducing a new culture, it provided an opportunity to highlight the people from that and many other cultures who were already within Japan, giving renewed emphasis to the future possibilities of cultural exchange should the necessary awareness of shared spaces be raised.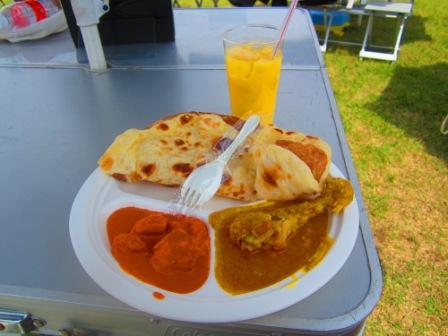 All in all, the Pakistan Bazaar was an interesting way to spend a summer morning; delicious curry, intriguing culture, and future hope. With any luck this will become another great tradition for Kairakuen.